Leave No Trace
Main Content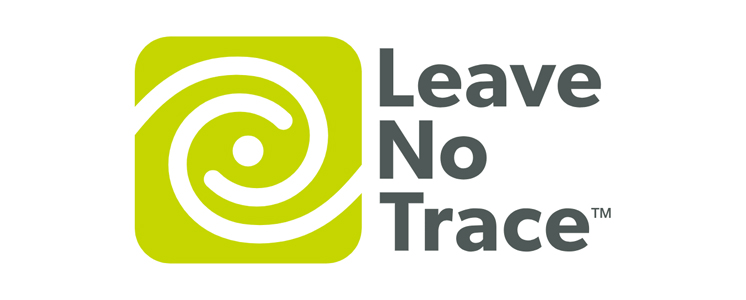 Leave No Trace is a set of outdoor ethics promoting conservation in the outdoors. It consists of seven principles: plan ahead and prepare, travel and camp on durable surfaces, dispose of waste properly, leave what you find, minimize campfire impacts, respect wildlife, be considerate of other visitors.
Level 2
Level 1
Awareness Workshops

Learn to travel responsibly and sustainably in the out of doors. Within the diverse ecosystems of our public lands in Southern Illinois and other parts of the United States, you will learn and teach the principles of Leave No Trace and discuss wildland ethics. Most of your courses will begin in an indoor classroom setting at Touch of Nature where you will learn and discuss the history of the Leave No Trace program, receive an introduction to Leave No Trace principles, and make final preparations for backcountry travel (frontcountry courses will start the same way but will consist of day outings after day 1). Throughout the remaining days of the course, you will put your new skills into practice on a multi-day, backpacking or canoeing expedition in a stunning area of the United States.
Leave No Trace courses are conducted in a variety of settings. Touch of Nature has unique access to state parks and national forests for these courses giving students the opportunity to practice Leave No Trace skills in beautiful environments. In addition to hands-on practical application of skills, every student will hone their teaching style by presenting a 15- to 20-minute class on a Leave No Trace topic of their choice. Graduates of Leave No Trace Master Educator courses will have the skills to teach others about Leave No Trace. College credit is available for most Touch of Nature Leave No Trace Master Educator courses.
Spring 2024 Level 2 Instructor Course
March 10-14, 2024
The five-day Level 2 Instructor Course (previously known as the Master Educator Course), is Leave No Trace's most comprehensive education course. Participants are provided with in-depth training on Leave No Trace skills and ethics through practical application during a field-based course. Participants learn Leave No Trace techniques through various methods—including discussions, scenarios, demonstrations, and hands-on activities—throughout all five days of the field-based course. The Level 2 Instructor Course is also designed to prepare participants to be the best possible teachers of Leave No Trace regardless of setting. Level 2 Instructor Course graduates are certified to instruct Level 1 Instructor Courses and are prepared to teach Leave No Trace Skills Courses and Workshops.  For questions, please contact ton@siu.edu or 618-453-1122.