Dining
Main Content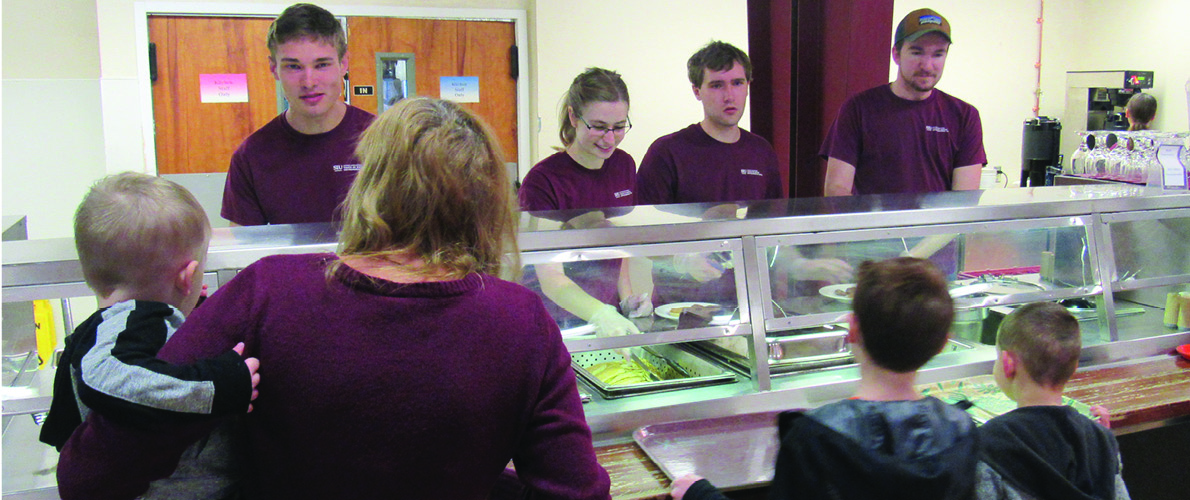 Dining
The Hospitality Services Program at Touch of Nature Outdoor Education Center offers several exciting food service options to make your group's retreat, conference, meeting or special event a success. 
Our culinary workers have extensive experience preparing meals for all dietary restrictions, including specific diets related to allergies and medical conditions. 
Ordering 
Each program coordinator will customize your event in order to fit your group needs, requests, and budget. Your menu selection is due three weeks before your event. Be sure to submit all requests for dietary restrictions by two weeks before your event to ensure proper purchase ordering and preparation.
If you have any questions about your order, please call TON at 618-453-1121 or email ton@siu.edu.