Camps and Retreats
Main Content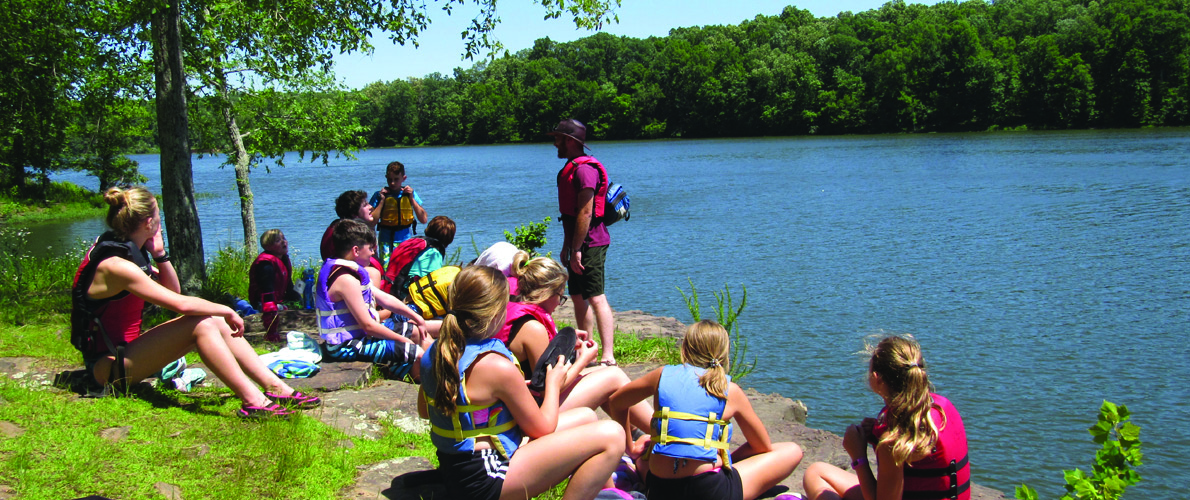 Touch of Nature Outdoor Education Center, located near the beautiful Shawnee National Forest in Southern Illinois, offers a variety of exciting, educational and adventurous summer camps.
From Camp Little Giant to EdVenture Summer Camps to SIU Dawg Days New Student Retreat, our camps provide a great way to mix education, fun and an appreciation of the natural world around us. 
Registration for our 2022 Edventure Camps is now available. 
SIU embraces a unique tradition of access and opportunity, inclusive excellence, innovation in research and creativity, and outstanding teaching focused on nurturing student success. As a nationally ranked public research university and regional economic catalyst, we create and exchange knowledge to shape future leaders, improve our communities, and transform lives. We continue these values and mission as part of our summer camp program. does not discriminate against students in the participation of camps, including based on race, national origin, sex, gender, or other protected status.
EdVenture Camps included 24 camps for 2022 for ages 4-16. Each day is filled with an adventure and a learning experience, ranging from nature hikes, canoeing and kayaking, rock climbing, zip-lining and much more. 
Camp Little Giant has been offering lifetime memories and experiences since 1952 and is one of the first residential camps of its kind in the nation to offer camping opportunities for people with physical, cognitive and developmental disabilities.
The Camp Little Giant tradition continues into the fall with the Traditions Respite Camp. Adults with physical, cognitive or developmental disabilities will enjoy an authentic overnight camp experience.
Unfortunately, Camp BETA has been canceled for 2021. If you're looking for an online support group for children with Type 1 diabetes, please visit the Camp BETA or the Southern Illinois Diabetes Awareness Group on Facebook. 
This new student retreat provides incoming Southern Illinois University students the opportunity to make friends, participate in camp-related activities, and learn more about life and traditions at SIU.
Girl Scout Camp
Touch of Nature hosts several different Girl Scout camps. Visit their website to learn more about camp opportunities.
Make a Difference