Winter Mini Camp
Main Content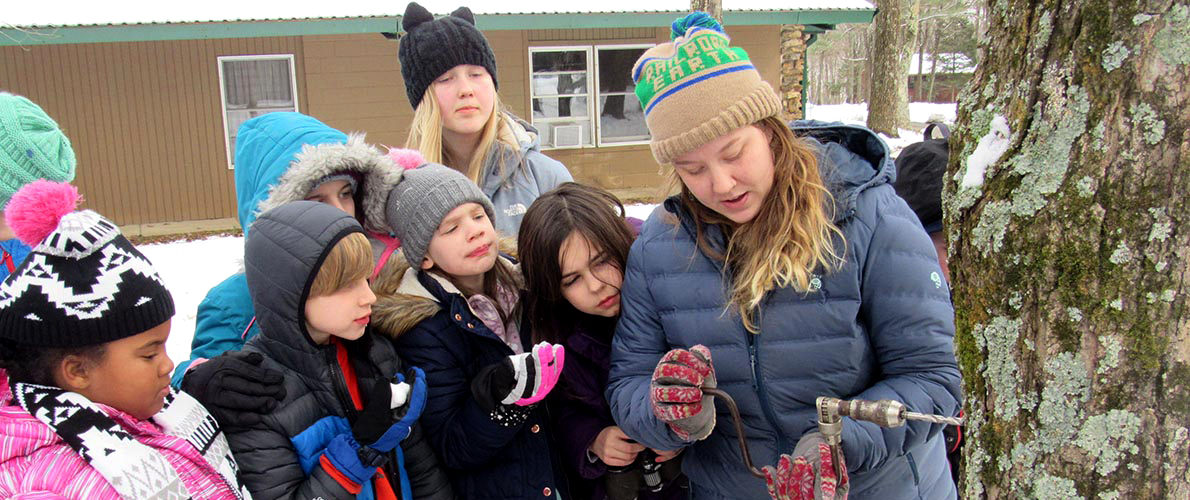 Campers will learn about trees, maple syrup production, winter animals, and more! Guest speakers Rockcat Jaros, Raymond Bieri, and Taryn Bieri will be presenting on all things reptiles, teaching us why they are pretty sweet too! Games, crafts, participatory music, and a dance party will make this overnight camp a sweet and memorable time. A great first overnight camp experience.
What to Expect
Learn about reptiles and meet a few
Participate in music-making and campfire songs
Make some sweet crafts
Learn about winter birds
Meet our educational critters
Meet an SIU Researcher and learn about their research
Learn about trees and how we make maple syrup
Don't forget to pack! Packing List (PDF)
Register Now!
Overnight Camp: $70
Day Camp: $40
Additional sibling registrations receive $10 discount